Support & Self help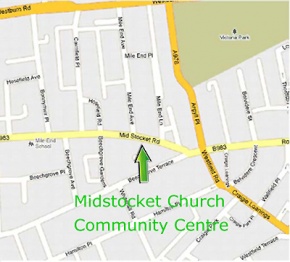 Bipolar Aberdeen holds free monthly meetings, normally the last Thursday of each month from 7pm - 9pm at the Midstocket Church Community Centre, 35 Midstocket road, Aberdeen, AB15 5JL.
(It is not adjacent to the church itself, but on Midstocket road, approx 100m westward from the junction of Midstocket road and Beechgrove Terrace).
The Bipolar Aberdeen meetings are not a welfare service but they are intended as self-help group meetings in which people with bipolar disorder and their carers, friends and family can get together to share experiences and to provide mutual support and advice on coping with bipolar.
You will realise you are not alone in what can often be a bewildering situation. Your sense of fighting the illness in isolation will be reduced.
No appointment or referral is needed, just turn up and meet people who understand, in a supportive environment.
Please read the Group Guidelines for an idea of the format of meetings. Group Guidelines 
Self Help Leaflets (PDF Downloads)
The above tips and techniques may not work or be suitable for you. We are all individuals. What might work for you may not necessarily work for someone else. Finding something that works for you may take time. So be patience. You will eventually find techniques that are effective for you
Information from Bipolar Scotland